Farmstead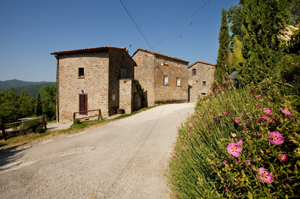 The farmstead is home to the local Casucci family who originally established Acquaviva as farming business several decades. Since then our family has grown its tourism services, although farming still remains our principal activity.
We would like to share with you our passion for the land we know and love. surrounded by the woods and forests of our hills, we want you to make the most of your Cortona farmhouse experience.
In fact, our family was one of the first in Cortona to open its doors to guests and visitors – and remains one of only a handful to also offer a restaurant on-site. So, even though the apartments are equipped for self-catering, you also have the choice of relaxing with home-cooked Tuscan treats in our restaurant right next door.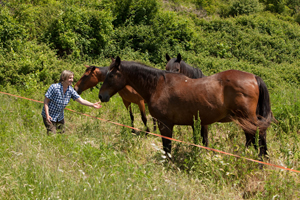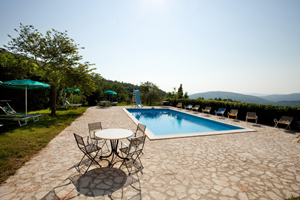 Our self-catering apartments, restored in traditional Tuscan style, are just 20 minutes drive from the centre of Cortona but far away from the noise, hustle and bustle of city life.
Your four-footed friend is very welcome!
There is the possibility to bring your pet.
The agriturismoprovides:
fenced in garden space around every apartment (with the exception of 'LaBetulla');
a large fenced-in playing field for the dogs;
the possibility to leave your pet with the carers for a day so that one canvisitplacesof interest;
the possibility to take your petwith you wherever you go;
In addition, our son Luca, who is the local vet, has his fully equipped veterinary surgery very close to the apartments and is always at your disposal when required, so that you will be able to enjoy your holiday in tranquillity.